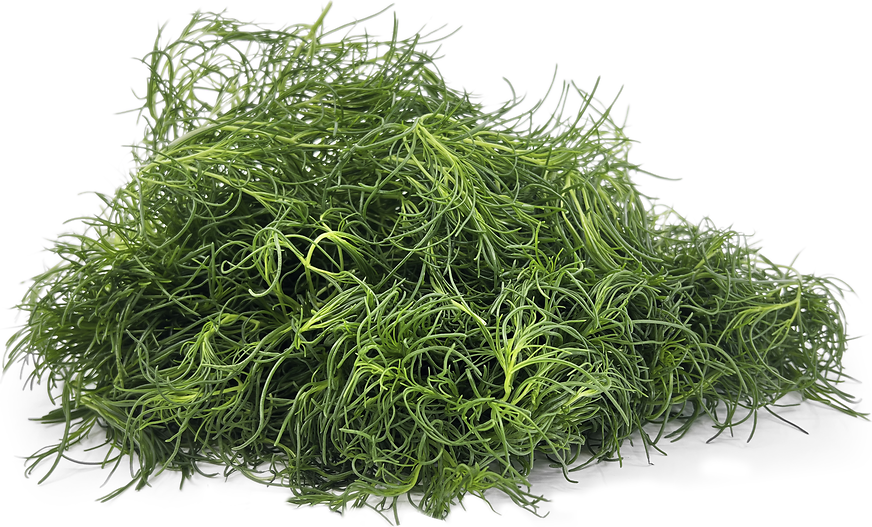 Okahijiki Land Seaweed
Inventory, lb : 0
Description/Taste
Okahijiki is a small multi-branched, shrubby plant producing slender stems with delicate, needle-like leaves extending 6 to 15 centimeters in length. The green leaves are long and thin, tapering to a slight point, and have a somewhat rounded, tubular shape. Okahijiki is typically harvested when young, giving the leaves a tender, springy, crisp, and succulent consistency. As the greens mature, they turn yellow and brown, becoming tough and woody, also developing an unpleasant, chewy texture. Young Okahijiki greens have an initially peppery, tart flavor followed by a lingering saltiness mixed with a subtle astringency.
Seasons/Availability
Okahijiki is available for multiple outdoor harvests in the spring through late fall. It is also grown in greenhouses for year-round production.
Current Facts
Okahijiki, botanically classified as Salsola komarovii, is an ancient Japanese plant belonging to the Amaranthaceae family. The small, upright plant is low growing, only reaching 20 to 50 centimeters in height, and is a type of succulent harvested as a vegetable. The name Okahijiki translates from Japanese to "land seaweed" and was a moniker given for the plant's resemblance to hijiki, meaning "ocean seaweed." The plants also absorb salt from the soil as they grow, creating a distinct oceanic flavor, another correlation to seaweed. Okahijiki is harvested from wild plants and is a species regarded as naturally pesticide-free as most insects avoid the succulent. The plants are also cultivated in greenhouses and are grown under strict conditions, including being harvested only in the mornings to capture the best quality and flavor. Okahijiki is a delicacy in Japan and is typically consumed fresh or lightly cooked to showcase its unique salty and peppery taste.
Nutritional Value
Okahijiki is a source of potassium to balance fluid levels within the body, vitamin A to maintain healthy organ functioning, calcium to build strong bones and teeth, and iron to develop the protein hemoglobin for oxygen transport through the bloodstream. The plants also provide vitamin C to strengthen the immune system, copper to produce red blood cells, vitamin K to assist in faster wound healing, and other nutrients, including manganese, zinc, folic acid, and phosphorus. In Japan, juice from the young greens was once used as a diuretic. The leaves were also pounded into a soft mass and applied topically to the skin to reduce irritation associated with sores, rashes, and insect stings.
Applications
Okahijiki has a delicate, salty, and vegetal flavor suited for fresh and cooked preparations. The young leaves and stems are popularly used as an edible garnish and are served in dishes where their soft flavor would not be overpowered by other robust ingredients. Okahijiki can be placed into salads, sprinkled over soups, topped over roasted meats, or used as a bed of greens for seafood. They can also be incorporated into sushi, blanched in salty water and served on top of vegetables, or used in dips, oils, and sauces. In addition to fresh preparations, Okahijiki can be cooked into tamagoyaki or Japanese omelets, tossed into stir-fries, sauteed as a namul, or lightly steamed and coated in vinegar or mustard as a simple side. The greens can also be cooked into noodle or rice dishes, fried into tempura, or added to soups. Okahijiki pairs well with ham, pork, poultry, seafood, tofu, seasonings such as soy sauce, mirin, and sesame oil, mushrooms, carrots, edamame, and bean sprouts. Whole, unwashed Okahijiki will keep up to one week when stored in a plastic bag or sealed container in the refrigerator's crisper drawer. The tender greens are also commonly pickled for extended use and are served as a salty condiment.
Ethnic/Cultural Info
Okahijiki is a traditional vegetable of the Okitama region in the Yamagata Prefecture, Japan. Traditional vegetables have been growing naturally in Japan's diverse landscape since ancient times and are typically a signature culinary ingredient in specific regions. Okahijiki is associated with the Okitama region, an area in the southern Yamagata Prefecture situated along the Mogami River. Legend has it that Okahijiki seeds were carried on the river from the beaches of the Shonai region and were planted along the riverbank near the Sunazuka Village, now known as Nanyo City in the present day. The plant flourished in Okitama's fertile microclimate and became a flavorful, edible green in the daily diets of local villagers. Okahijiki is used as a flavor enhancement in seafood dishes, salads, and sushi and is sometimes grown as a microgreen, imparting a delicate flavor and crisp texture with saline nuances. It is also a common ingredient incorporated into school lunches for its delicate, salty, and peppery flavor, becoming a familiar taste for families throughout the Okitama region. Experts often consider Okahijiki to be one of Japan's oldest cultivated vegetables.
Geography/History
Okahijiki is native to Japan and has been growing wild since ancient times. The wild plant thrives in rocky and sandy soils along coastlines and salty marshes in cool regions throughout Japan. Okahijiki was primarily harvested from wild plants for many years, but the plant was selected for cultivation sometime in the Edo period, spanning from 1603 to 1868. Today wild populations of Okahijiki have significantly decreased and are facing extinction in some areas customarily known for the plant. Despite its waning natural distribution, Okahijiki has expanded in commercial cultivation and is grown in greenhouses for year-round production. The species is cultivated in Yamagata, Kyushu, Fukuoka, and Hokkaido Prefectures and is sold through local markets and select specialty grocers. Outside of Japan, Okahijiki is found in some regions of China and Russia and is offered through online seed retailers for home garden cultivation in areas with cooler climates, such as the United Kingdom.
Recipe Ideas
Recipes that include Okahijiki Land Seaweed. One

is easiest, three is harder.