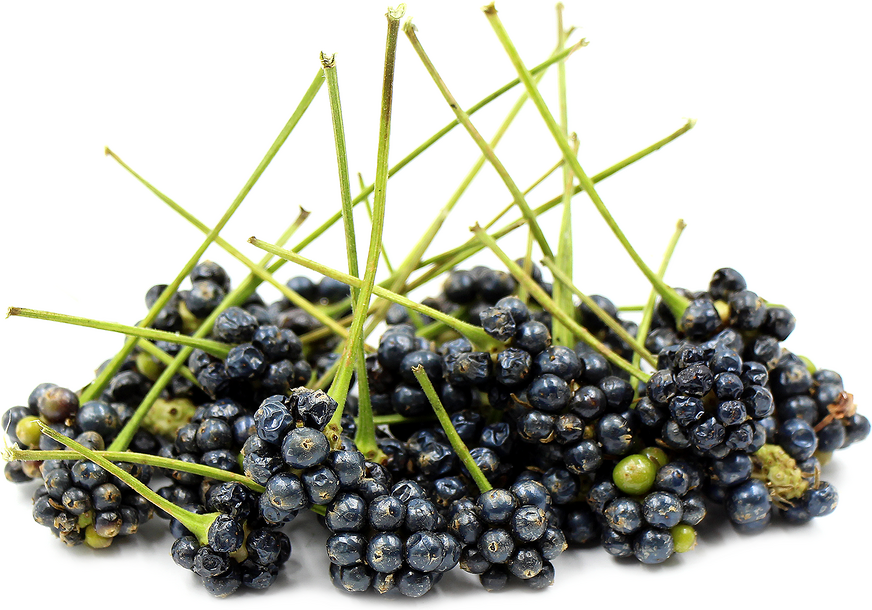 Lantana Berries
Inventory, bskt : 0
Description/Taste

The Lantana bush is an evergreen shrub that typically reaches 1.8 meters high, and quickly spreads forming a dense thicket. Its ovate leaves are 5-12 centimeters long and have a slightly toothed margin. Both the stems and leaves are covered in a layer of coarse but fine hairs, and emit a faint ammonia-like aroma when crushed. Clusters of small flowers dot the bushes and range in color from white, yellow, pink, orange, red, purple and multi-colored. The fertilized flowers are replaced by groups of small berries approximately 5 millimeters in diameter, roughly the size of a peppercorn. They ripen to a bluish-black color and have an almost metallic sheen. Lantana berries are sweet and tart, like a cross between black currants and cherries with chocolate undertones.


Seasons/Availability

Lantana berries may be found year-round, with peak season in the summer.


Current Facts

Lantana is both the common name as well as the genus name for over 40 different species of evergreen shrubs. Many produce brilliantly colored flowers and small peppercorn-looking berries that are edible when ripe. Lantana camara is one of the more prevalent varieties and is actually considered an invasive weed in some regions. When foraging Lantana berries it is vital to only consume those that are entirely ripe, as the green and partially ripened berries are toxic and can be lethal.


Nutritional Value

The unripe green Lantana berries and leaves contain toxic compounds called triterpenoids.


Applications

Only the dark bluish-black Lantana berries are safe for consumption, and may be eaten out of hand or made into jams and jellies. When crushed, whey leave a deep inky stain which may be used to create a light purple dye.


Ethnic/Cultural Info

Local inhabitants of Puebla, Mexico use Lantana berries to treat gastrointestinal diseases. Though the leaves are usually considered toxic, a mild tea made from them is used in the Caribbean Islands to ease cold symptoms. In the Philippines, fresh Lantana roots are steeped in water and used as a gargle for toothaches, while a decoction of the leaves and fruits is used to clean wounds. In Sinaloa a strong tea made of the leaves is ingested for snake bites and a poultice of the leaves is applied directly to the wound.


Geography/History

Lantana is native to the tropical climates of America, and has since been naturalized in tropical and subtropical countries world-wide. It is a drought resistant plant that is commonly used in landscaping where water is scarce, and is a pervasive weed in the Philippines. It thrives is disturbed areas with full sun and good drainage.