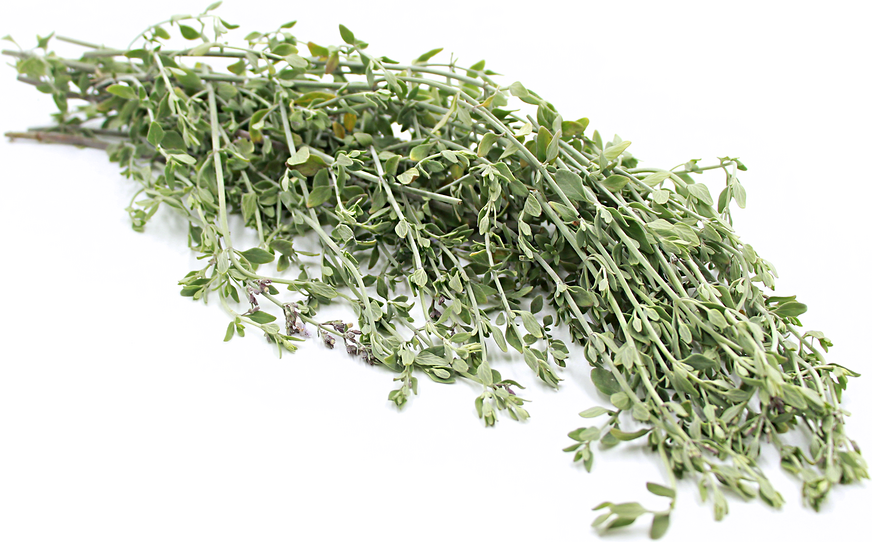 Hyssop
Inventory, bunch : 0
Description/Taste

Hyssop is a shrub-like herb with tall, thin green stalks covered in 3 to 4-centimeter-long, dark green, lance-shaped leaves. The aromatic leaves grow in pairs opposite of each other and are evenly spaced along the stems that can reach up to half a meter tall. Flower stalks emerge in late summer with blue, and sometimes white or pink, double-lipped flowers. Hyssop leaves and flowers offer a minty aroma and a slightly piney, bitter flavor.


Seasons/Availability

Hyssop is available in the summer and through the fall months.


Current Facts

Hyssop is botanically known as Hyssopus officinalis and is a member of the mint family. The aromatic herb has been used since ancient times and is cultivated for its flower tops and leaves. Hyssop has long been a symbol of cleanliness and sacrifice in the Catholic church and is used as a flavoring agent, most notably as a key ingredient in Chartreuse liquor, made by monks since 1737. Hyssop is also said to be highly attractive to bees, so much so that beekeepers would rub the hives with Hyssop to encourage bees to stay.


Nutritional Value

The nutritional value of Hyssop lies in its volatile oils and compounds within the leaves and flowers. The herb is a source of flavonoids, which offer antioxidants benefits, and contains iodine and various terpenes (the source of Hyssop's pungency), carotene, and choline. Hyssop provides anti-rheumatic, anti-inflammatory, anti-viral, and expectorant properties.


Applications

Hyssop is most often used as a spice herb to flavor dishes and beverages, teas, and liquors. It has a strong flavor, so using a few fresh leaves and flowers per dish is recommended. Hyssop is added to salads or used in blends for fresh leaf teas. The leaves are used in marinades for meat and poultry and are added to soups and sauces. A small amount of the herb chopped fresh or a pinch of it dried pairs well with peas, lentils and mushrooms, and will add a unique flavor to fruit compotes, sauces or stone fruit pies. Dried Hyssop is sometimes used in the herb blend za'atar in Isreal and pairs well with other savory herbs. The herb is just one of 130 different herbs and flowers used by monks in Chartreuse, France to make a liquor sold since 1840. Hyssop has digestive properties and is often used as an ingredient in bitters or tonics. Hyssop can be dried to preserve and is used in the same manner as when fresh. Dried leaves and flowers can be kept in an airtight container for up to 18 months. Store fresh Hyssop loosely wrapped in a bag in the refrigerator for up to a week.


Ethnic/Cultural Info

Hyssop has been used medicinally since ancient times and was once considered a cure-all for a variety of ailments. As a natural remedy it was prescribed by apothecaries to relieve respiratory congestion, digestive issues and rheumatism. The leaves were used for tinctures and salves for wounds or bruises. It can also be used to lower a fever. According to folklore, European women would press Hyssop flowers into their psalm books and sniff them to stay awake in church.


Geography/History

Native to the northern Mediterranean coast and parts of the Middle East, Hyssop has been used since ancient times and was once considered a cure-all for a variety of ailments. It is said that European women would sniff dried Hyssop flowers they had pressed in their psalm books to stay awake in church. Hyssop was introduced to the New World by colonists in 1631. It can be found growing in the Eastern part of the US, from Montana to North Carolina. Today, Hyssop makes an appearance at local farmers markets in the US, and can still be found throughout southern and central Europe.