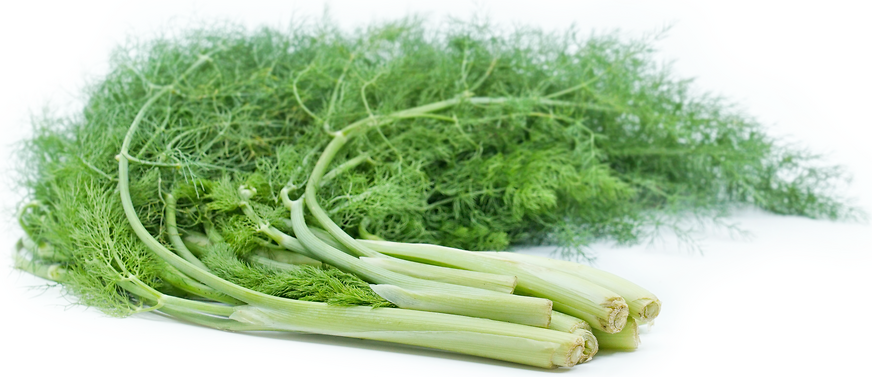 Foraged Wild Fennel
Inventory, lb : 0
Description/Taste
Wild fennel is easily recognized, even from a distance, for its tall, whispy feather-like foliage. Plants, clearly unattended, can reach lengths of three to ten feet tall. The plant contains thick, ribbed, hollow stems that grow from its rooted bulb (known as the crown). Its layered green branches and feathery foliage sprout from the stems. As the plant matures it creates an umbrella-shaped cluster of bright yellow flowers, those flowers eventually turning to seed. Every element of the Wild fennel plant from crown to flower to seed is edible. Wild fennel has sweet yet powerful licorice-like aromatics and flavors with mint and citrus undertones.
Seasons/Availability
Wild fennel can be found year-round in temperate climates.
Current Facts
Wild fennel, botanically known as Foeniculum vulgare, is classified as an herbaceous perennial herb. Perennials produce plants every year. Wild fennel is a member of the Umbelliferae family, which also includes dill, anise, cumin, caraway and other herbs. Fennel plants produce hermaphrodite flowers, with both male and female parts. Wild fennel is known for its invasive nature as it will reproduce from both root crown and seed. Both Wild and domesticated fennel fall into the category of having anise-like culinary properties. This is due to their high potency of the volatile compounds anethole and estragole. Herbs such as basil, mint, celery and chervil share the same volatile compounds.
Applications
Wild fennel is entirely edible, though it is clearly recommended that the plant is washed thoroughly before use. It can be used in a variety of applications and because of its long growing season can be used in a seemingly infinite amount of recipes throughout many seasons with many seasonal ingredients. It can be eaten raw, braised, caramelized, roasted and pureed into soups and sauces. Complimentary ingredients include leeks, garlic, shallots, root vegetables, artichokes, bacon, chickpeas, cream, chicories, tomatoes, fresh cheeses such as burrata and feta, fresh herbs such as basil, mint, tarragon and parsley and spices such as caraway, cumin and mustard seed. Wild Fennel is a quintessential compliment to seafood, especially crustaceans and bivalves such as scallops, and oysters.
Geography/History
Wild fennel is native to the Mediterranean, from Turkey west to Spain and Morocco. Its aggressive nature also categorizes it as invasive throughout widespread regions of North and South America, South Africa, and parts of Oceania and the British Isles. Do not confuse Wild fennel with poison hemlock, which tends to grow in similar terrains near water or in moist soil. Poison hemlock is also tall (about three to six feet), its differentiation being purple blotches on the main stem, it is heavily branched with small umbels of white flowers. The best way to distinguish between it and Wild fennel, crush the foliage, wearing gloves. Poison hemlock contains coniine, a toxin that can be absorbed through the skin. The greatest giveaway is that Poison hemlock smells mousy and musty.
Recipe Ideas
Recipes that include Foraged Wild Fennel. One

is easiest, three is harder.