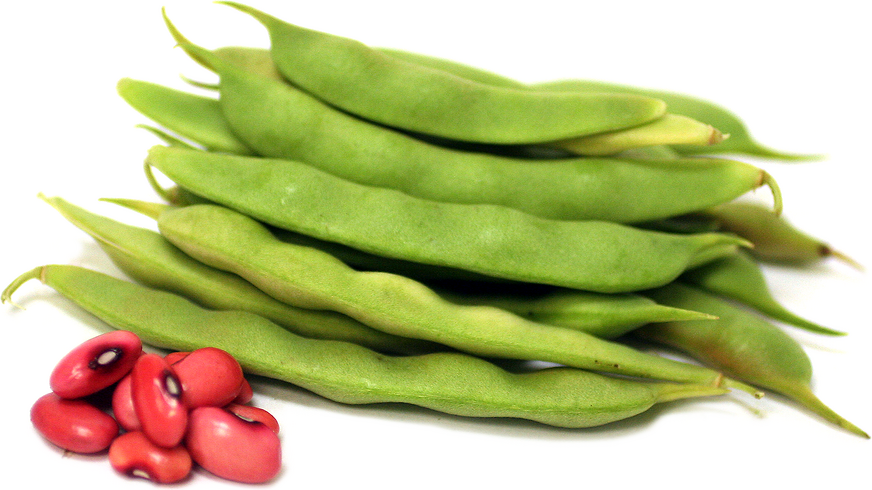 Hidatsa Red Shelling Beans
Inventory, lb : 0
Description/Taste

The Hidatsa Red shelling bean can be harvested at varying stages of maturity. Beans can be harvested when very young as a snap bean, though this is less common with this variety. When more mature beans are called "shelling beans," which refers to a period in which the bean pods become plump and remain succulent. For the Hidatsa Red, this point is when the pod is green and filled with small, rounded, slightly ovate, glossy, deep cranberry red beans. Once the beans are fully mature, the pod dries, hardens and develops a yellowed tone, and the beans within take on an even deeper red hue. Cooked Hidatsa Red shelling beans have a creamy and meaty texture and a memorable flavor that is nutty, smoky and rich.


Seasons/Availability

Hidatsa Red shelling beans are available mid-summer through the fall months.


Current Facts

The Hidatsa Red shelling bean is a member of the Phaseolus vulgaris genus, the most widely cultivated genre of beans in the world. An heirloom shelling bean the Hidatsa Red is a half pole, half bush variety bean. A historically important bean in North America the Hidatsa Red fell out of fashion for a time but has recently experienced a resurgence in popularity amongst growers and culinarians as a result of exposure by Seed Savers Exchange, Slow Food's Ark of Taste, and the gardens at Monticello.


Nutritional Value

The Hidatsa Red shelling bean has long been an important source of protein specifically in times and places where meat was scarce. Additionally the bean provides fiber as well as some iron, zinc, magnesium, calcium, copper and potassium.


Applications

Hidatsa Red beans can be utilized both as a fresh shelling bean and a dried bean. The advantage of fresh shelled Hidatsa Red beans is briefer cooking times. Dried Hidatsa Red beans will need a good soak, approximately eight hours. Never let beans soak for over twenty-four hours or they will begin to ferment. Hidatsa Red beans can be simmered, sautéed, steamed, roasted or fried. Choice applications include soups, stews, spreads, and warm or chilled salads. Beans can also be shelled and frozen, canned or dried to save for future use. Complimentary pairings include sausage, poultry, pancetta, tuna, white fish, pasta, eggs, other shelling beans, herbs such as basil and oregano, arugula and sage, cheeses such as pecorino and parmesan, squash, corn, tomatoes, olives, chiles and lemon. To store keep fresh shelling beans still in their pods dry and refrigerated. For best flavor shell and use Hidatsa Red beans within five days.


Ethnic/Cultural Info

The Hidatsa Red bean was an important food crop of the Native American tribe, the Hidatsa. The beans were harvested by the women of the tribe in the fall. Bean pods were dried for three days then threshed from their pods using sticks. The shelled beans were then dried again and stored in sacks to save for use throughout the season. Five colors of beans were grown by the Hidatsa (red, black, spotted, white and shell-figure), and great care was taken when harvesting and storing to save the biggest and best colored for seed and to keep the beans separate as to maintain the purity of each variety year after year.


Geography/History

The Hidatsa Red bean is a historically important bean native to North America and dates back nearly 2000 years. It was one of five varieties of beans grown by the Native American tribe, the Hidatsa of the Missouri River Valley in North Dakota. In 1915, the Oscar Will Seed Company received the red seed from the Hidatsa people and made them available to growers across the country in the Pioneer Indian Collection section of their seed catalog. The bean was a popular variety for some time before falling out of favor. In recent years, they have been gaining again in popularity amongst heirloom growers and chefs. The Hidatsa plant grows in a bush and slight vining fashion with plants reaching up to three feet in height. Provided it is grown in warm, sunny conditions plants will be prolific producers with one plant providing nearly 100 pods.