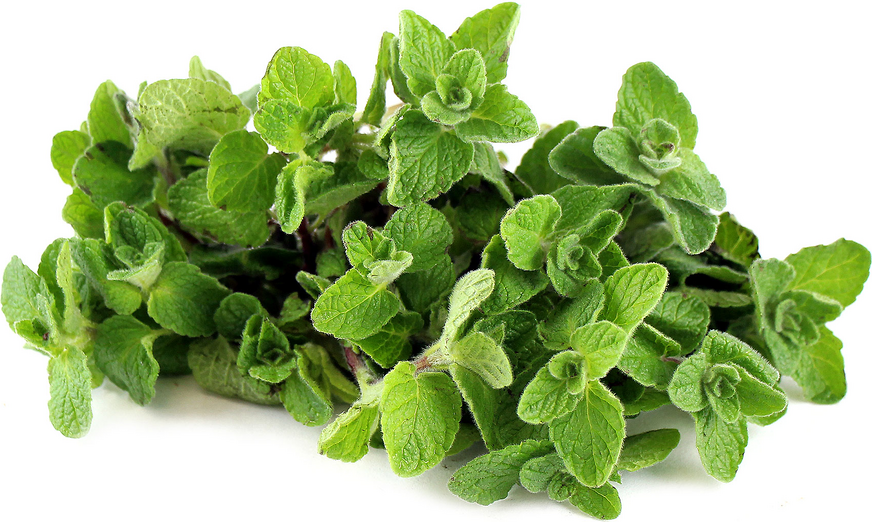 Za'atar
Inventory, bunch : 0
Description/Taste
Za'atar is a leafy green herb that looks very much like oregano when the plant first begins to grow; its fuzzy, spear-shaped leaves growing in clustered pairs along woody stems. As the plant grows and the stems develop, the leaves grow longer and thinner, more blade-like. Za'atar can grow up to three feet tall and develops spiked clusters at the top of its stems that bloom with pinkish-purple flowers. Za'atar is fragrant, and has an aroma similar to oregano. The primary compound in Za'atar leaves is carvacrol, which is the main component in oil of oregano. The taste is mild, but it also has a bit of spice.
Seasons/Availability
Fresh Za'atar is available in the spring and fall months.
Current Facts
Za'atar is a Middle Eastern herb grown primarily for a spice blend of the same name. There are a few different herbs that are referred to as Za'atar, though they are more commonly identified as Syrian oregano (Oreganum syricum) and pink or thyme-leaved savory (Satureja thrymba). The plant whose common name is Za'atar and the one believed to be the "true Za'atar" is botanically known as Thymbra spicata. This member of the mint family also goes by the name donkey hyssop and has been used for both culinary and medicinal purposes for over 1,000 years.
Nutritional Value
Za'atar contains numerous minerals, including magnesium, aluminum and calcium, as well as phosphorus and sodium. The essential oils in Za'atar are similar to those of oregano and thyme, with the primary natural compound being carvacrol. The presence of carvacrol gives Za'atar natural antibacterial and antifungal properties.
Applications
Za'atar is almost always combined with other herbs to create an herb mix for use in salads, spread on breads, or used as a dry rub for chicken or lamb. Za'atar is most often dried and combined with sumac, sesame seeds and salt to make the spice blend known as "za'atar." Both oregano and thyme can be substituted in lieu of Za'atar for the spice blend because they have flavors similar to those of the Middle Eastern herb. Za'atar is generally used as a condiment; place dried Za'atar and other herbs in a shallow dish and serve alongside pita or other flat bread and a small bowl of olive oil. The bread is dipped in oil first and then in the spice mix. Fresh Za'atar is traditionally pickled, and used as a condiment on cheese and served with flat bread or crackers. The fresh herb can also be used in marinades for meats like lamb and beef. It is best to add fresh Za'atar at the end of the cooking process to maintain the flavor. Add fresh chopped Za'atar leaves to eggplant and tomato dishes, or add whole leaves to soups or stews. To store Za'atar, wrap in plastic and keep in the refrigerator for up to a week. Rinse sprigs of Za'atar under cool water before using.
Ethnic/Cultural Info
In Lebanon, women bring their own Za'atar blend with them to the town baker who will make flat bread, or manouche za'atar, using the family's own blend of spices. The chewy bread is coated with olive oil and a heavy spread of the herb blend and then baked. Herb blends from around the Middle East are very different, depending on the region and the local herbs used in the blends. Most za'atar herb blends outside of the Middle Eastern region are not made with true Za'atar, but with thyme or oregano. In Lebanon, oil is extracted from the Za'atar leaves and is for medicinal purposes.
Geography/History
Za'atar is native to the eastern Mediterranean region, and is considered a staple kitchen ingredient in Greece, Lebanon, Turkey, and Syria. The plant is known as Zahter in Turkey and is wild harvested from the mountains along the region bordering northern Syria. As recently as 2015, Za'atar has been identified as potentially endangered in Turkey due to demand, soil erosion and global warming. In countries like Syria and Lebanon, Za'atar is cultivated to keep up with the demand. Za'atar isn't often found outside of its native region; however, it could be found in small Middle Eastern markets or in home gardens of those living away from the region.
Recipe Ideas
Recipes that include Za'atar. One

is easiest, three is harder.