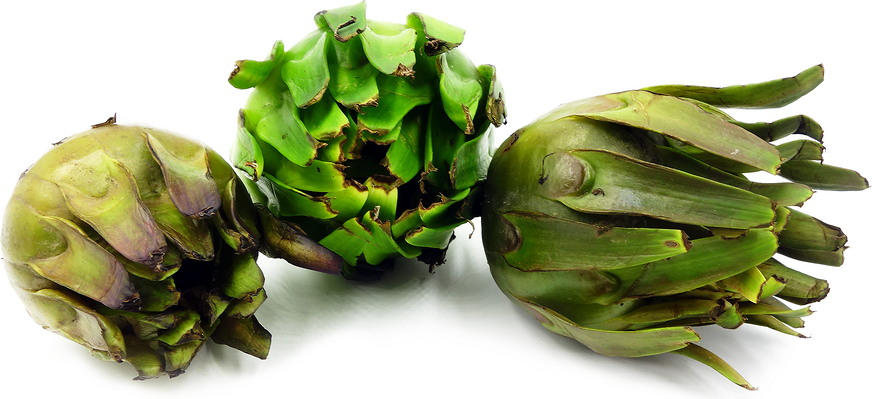 Water Lily Fruit
Inventory, lb : 0
Description/Taste

Water Lily fruit are the berries of the Water Lily plant. They are round, spongy fruit that have a tough, green outer skin with leaves. The inner flesh is white, segmented, and contains as many as 2,000 small tiny seeds. The seeds are black or brown in color, and measure around 1 millimeter in diameter. They are extremely crunchy, and are often eaten popped, where they have a barley-like taste with hints of pepper.


Seasons/Availability

Water Lily fruit are available in the fall and winter months.


Current Facts

Water Lily fruit belong to the Nymphaeaceae family. There are many varieties of Water Lily, which are aquatic herbs with showy flowers of white, pink, blue or red. They have large leaves which are known as lily pads. Water Lily fruit are also referred to as Lotus Flower fruit, although the lotus itself belongs to a different species. Water Lily fruit develop from the flower of the plant, which is also edible. After the flower is pollinated, it retracts underwater, and closes. It then develops into a hard, green globular fruit which are valued for their seeds. Water Lily fruit are are most often foraged in the wild.


Nutritional Value

Water Lily fruit contain carbohydrates, fats, protein and fiber. They contain minerals like calcium, niacin and magnesium. The seeds have been found to have antimicrobial properties, and can potentially help with reducing infections.


Applications

Water Lily fruit may be eaten raw. In Bangladesh in India, they are cut open, and the seeds removed. The seeds are fried in ghee or oil until they are popped, like amaranth or quinoa. They are mixed with melted jaggery sugar, formed into small balls, and are consumed as a snack. The seeds may also be boiled or ground into flour, which is then used for bread.


Ethnic/Cultural Info

Water Lily fruit are eaten as food in Africa and India. There, children usually gather the fruit, stems and flowers, all of which are edible. The seeds of the Water Lily fruit may be found in some traditional medicines. In Nigeria, Ghana and parts of India, they are considered to be cooling, and are used to treat fevers and skin conditions like eczema. Rice cooked with the seeds is said to be good for diabetics. In Ayurvedia medicine in India, they are considered to be cooling, and are used to treat fevers.


Geography/History

Water lilies are ancient plants. Fossil evidence shows that they have been around for some 160 million years. The Blue Lotus and White Lotus, varieties in the Water Lily family, were revered in ancient Egypt. Water Lilies grow in tropical and temperate regions, and are found throughout the world, in the United States, the United Kingdom, South America, Africa, Australia and Asia.